WELCOME TO PATTERSONS
CHICKEN AND TUNES
Chicken, Tunes, Cocktails, Beers

Patterson's famous fried Chicken is brined for over 24 hours in our special mix of herbs and spices for depth of flavour and texture. Soaked in buttermilk for over an hour then dusted in our secret recipe flour before being fried to mouthwatering tastiness. Competing for top spot is the amazing burger selection with our meatylicious beef patty certainly not an afterthought on our menu.
Brewed for your pleasure are the Patterson's ales selection, a perfect accompaniment to any meal. We have a bespoke cocktail menu that you simply won't find elsewhere. With a whole section dedicated to cereal flavoured milk guaranteed to take you back to your youth.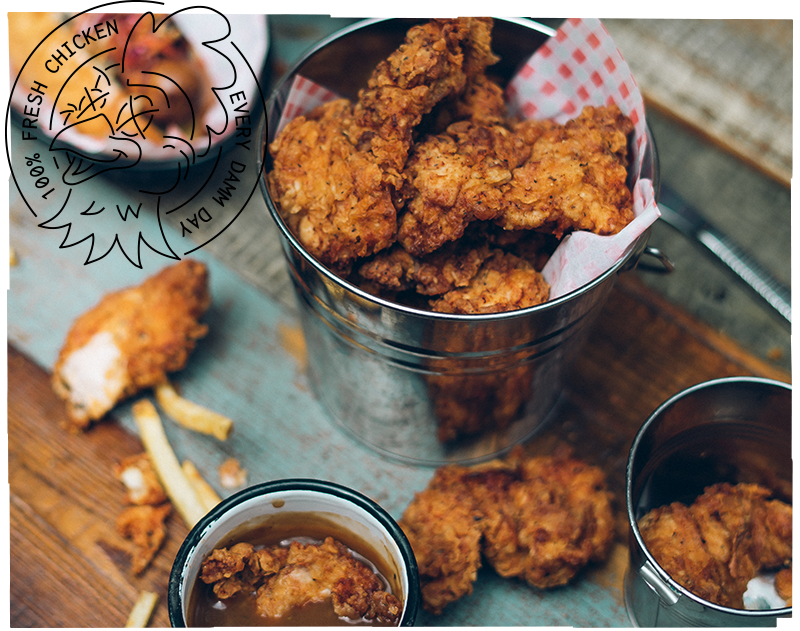 Our Story

Patterson's is based in a local Liverpool institution, the old  Hastie and Patterson store. The shop was based on Gladwell street for over 40 years, by two men with a love of American influenced food, who would use all their spare time in the back of the shop, developing their chicken spice recipe.Out of the two, Mr Patterson's was known as the best chicken, and we keep his 40 year old recipe alive today.*
*this may or may not be true.